Not to rub it in but we are camped totally alone on the shores of Chesapeake Bay at Tall Pines Campground in Sanford, VA.
Gorgeous sunset, flocks of Canada geese flying over, grilled supper, few drinks enjoyed at sunset.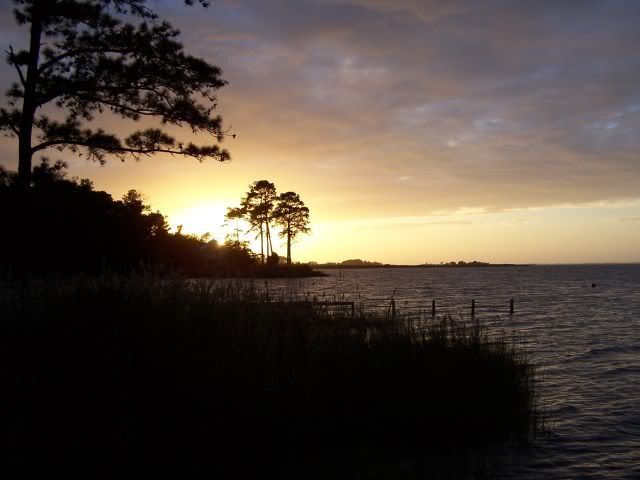 After a pretty stressful week helping mom in the assisted living facility, this is a true relaxer. Tall Pines is the campground where th Mid Atlantic Truck Camping group holds their spring truck camper rally and it is for sure we will be back to attend. Beautiful, well kept grounds, friendly owners who made us feel very welcome. It's still 71 degrees at 8:15PM with a nice breeze off the water. If we were any closer to the Bay we would be in it. Tomorrow we will go over to Chincoteague to see the wild ponies and walk the dunes a bit and then head north again. We went through many small towns on the Eastern Shore after crossing the Bay Bridge Tunnel at Norfolk. Big RVs couldn't get in those towns but the truck camper was perfect size.